Tango and Cash
11/29/2020
Listen Now:
Tango and Cash, Cash and Tango…partner up with us as we discuss the explosive action superstar buddy cop team-up that closed out the 80s with a bang. A lot of bangs, actually. Not to mention gunboots, random drums, bizarre office interior design choices, and Jack Palance kissing a bunch of rats. 
Bonus Stage!
Welcome to this episode's Bonus Stage, where you can see and learn more about some of the stuff we talked about.
Oh, Rats
To the untrained eye, Jack Palance's 1989 performances in Batman (as crimelord Carl Grissom) and Tango and Cash (as crimelord Yves Perret) may seem very similar. However, there is one subtle yet very important distinction between these two nuanced portrayals by the veteran actor. Here's how you can tell which of the two movies you're currently watching: ask yourself, is Jack Palance
A) talking to Jack Nicholson: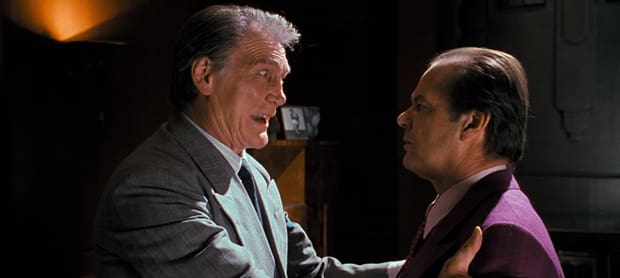 or
B) Basically putting rats inside his mouth: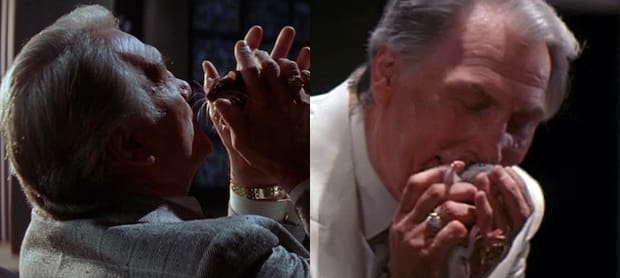 If the answer is B, you're watching Tango and Cash.
Making Headlines
A couple of the newspapers with weird, unrelated stories under the headlines. Either nobody thought we'd ever be able to read them because HD wasn't a thing in 1989, or after the movie was re-written and re-edited for the 37th time, nobody cared. I'm kinda leaning towards the latter.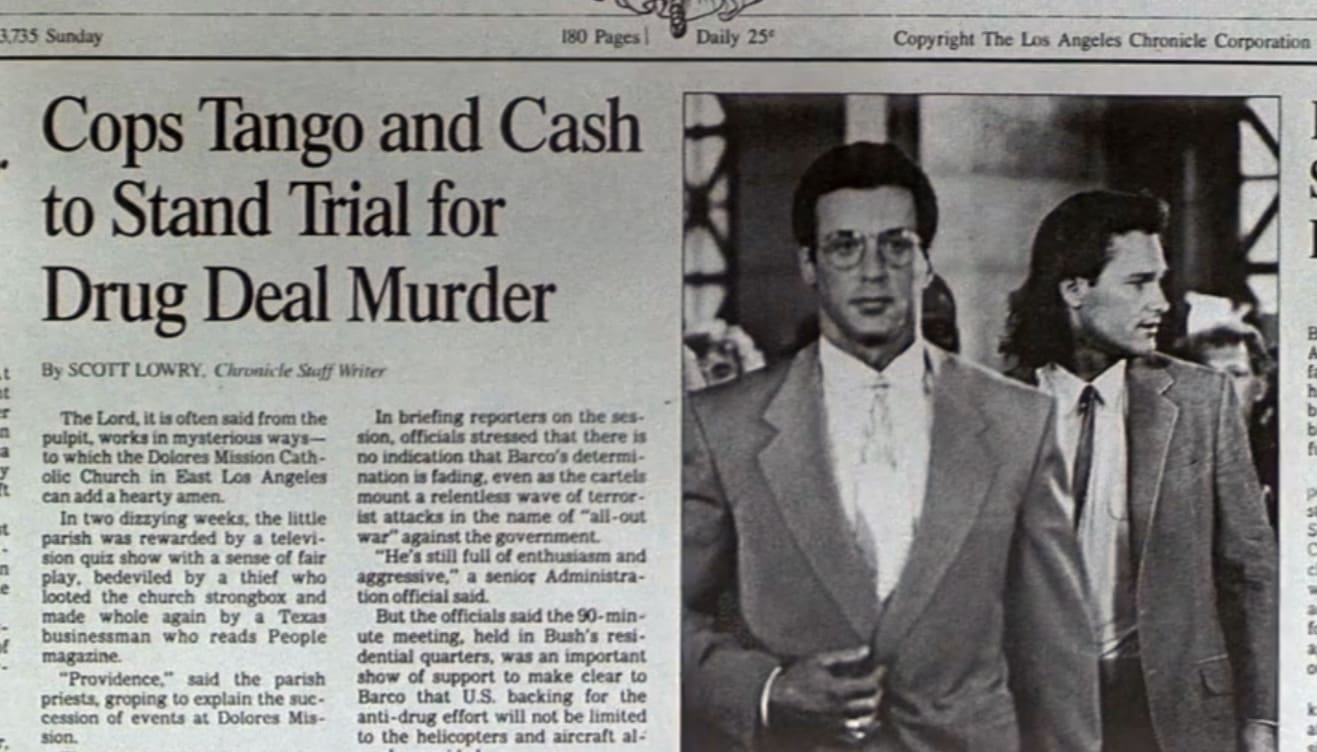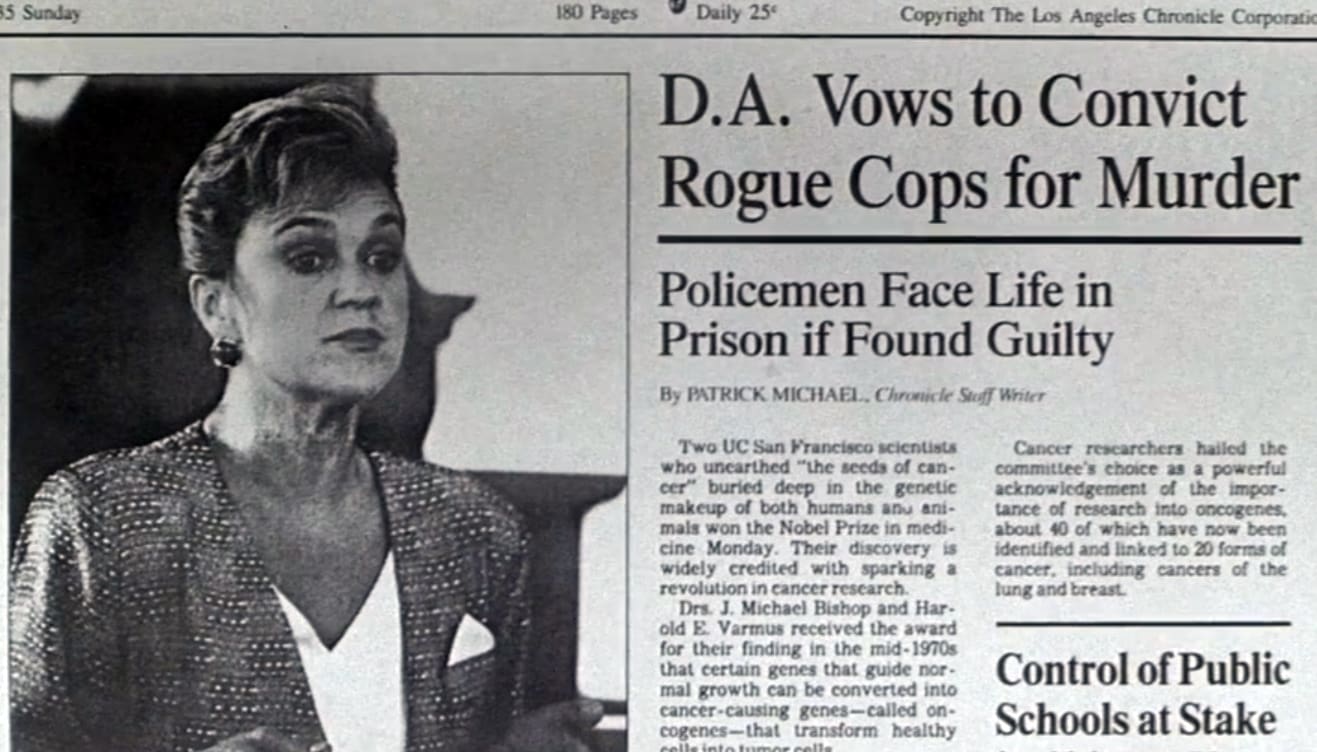 There is at least one newspaper in the movie that has at least semi-relevant text on it, one that can be seen in the video below, being read by our favorite character in the movie (next to Slinky, anyway).
Owen
Here are all of the scenes featuring our favorite googly-eyed weapons engineer, painstakingly edited together and presented for your enjoyment: