About McQuaid Arcade
1980: it was the year that gave us Pac-Man, The Empire Strikes Back, and the Rubik's Cube. It was also the year a legendary friendship was born.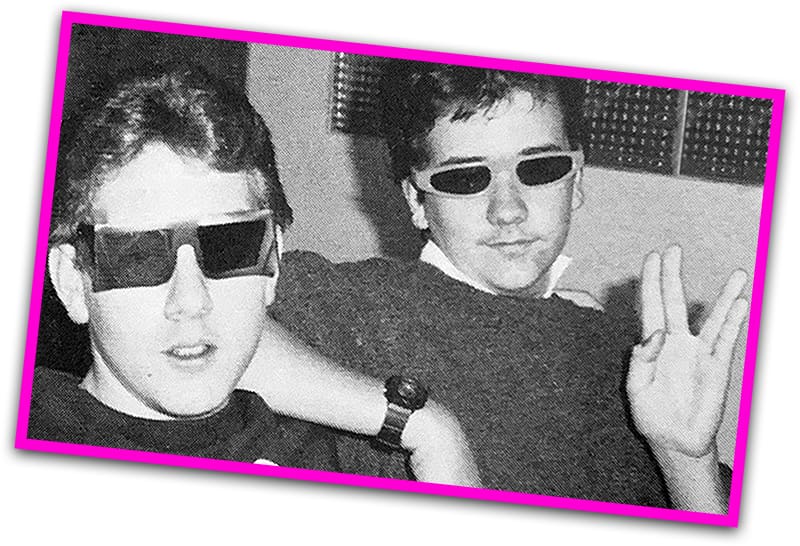 Bigs (left) and Scot (right) in 198X, wearing 3D glasses to school. Because of course they were.
Bigs and Scot have been playing video games and watching movies together for forty years. For many of those years, they dreamed of an outlet with which to share their unique take on all things pop culture, both new and old, with the world. They began to lay the groundwork for a vast media empire…but it turns out that an empire is a lot of work. Like, a lot. So, they settled for a podcast. You can check it out here!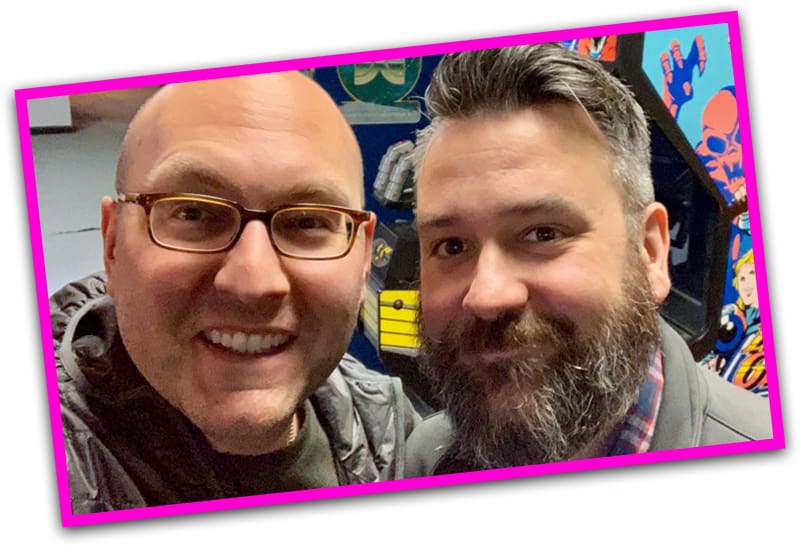 Why are we writing this in the third person? It's weird. Anyway, every episode, we'll be talking about both the classic experiences that shaped our childhoods, and the stuff we're into now.
The games, movies, tech and toys that we love from the 80s and beyond…that's McQuaid Arcade!
About Your Hosts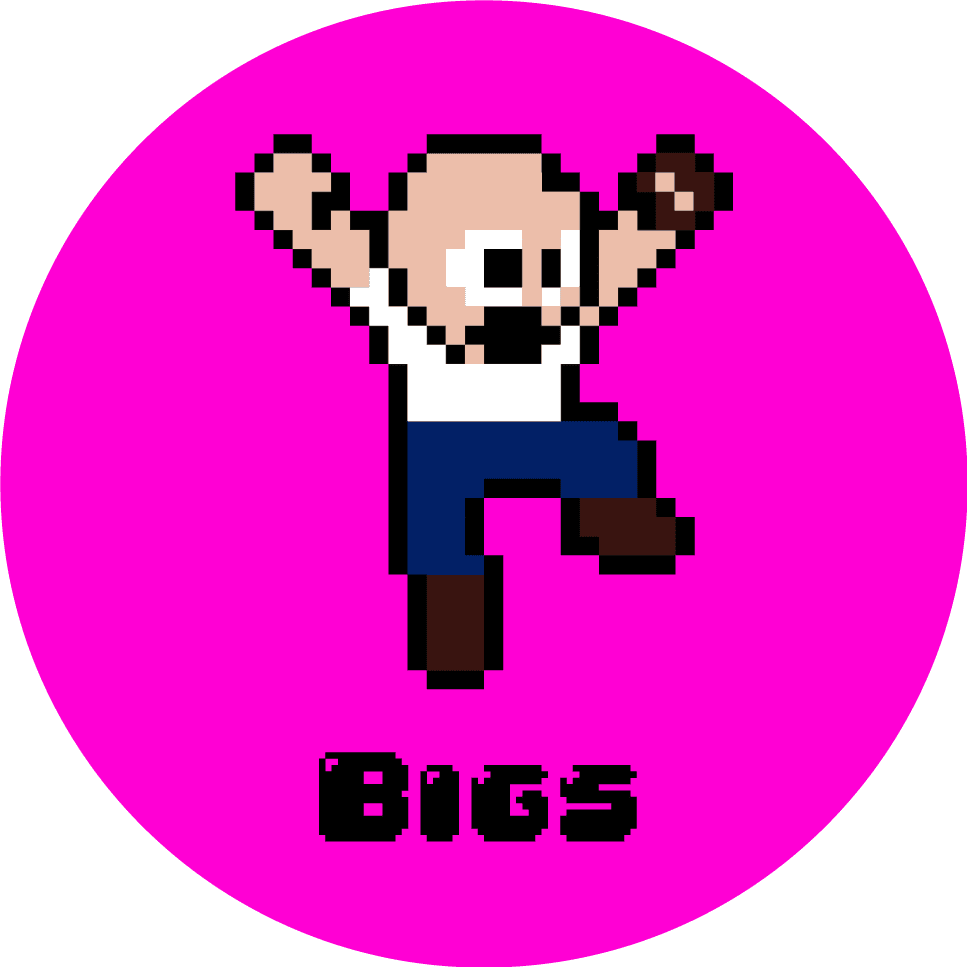 Favorite Video Games:
Retro: The Legend of Zelda, Castlevania: Symphony of the Night, Metroid
Modern: The Legend of Zelda: Breath of the Wild, Just Cause 3, The Witcher 3: Wild Hunt.
Favorite Movies:
Predator, The Goonies, The Blues Brothers, Top Gun, The Lord of the Rings, The Blind Swordsman Zatoichi, Iron Man, Ghostbusters.
Favorite podcast that isn't McQuaid Arcade:
The Portal (Eric Weinstein)
Other Hobbies/Interests:
Baking bread and pizza, Acupuncture and alternative medicine, the paranormal and unexplained phenomena
Fun fact:
I've practiced French on DuoLingo every day for over 1,000 consecutive days mais c'est toujours très difficile pour moi!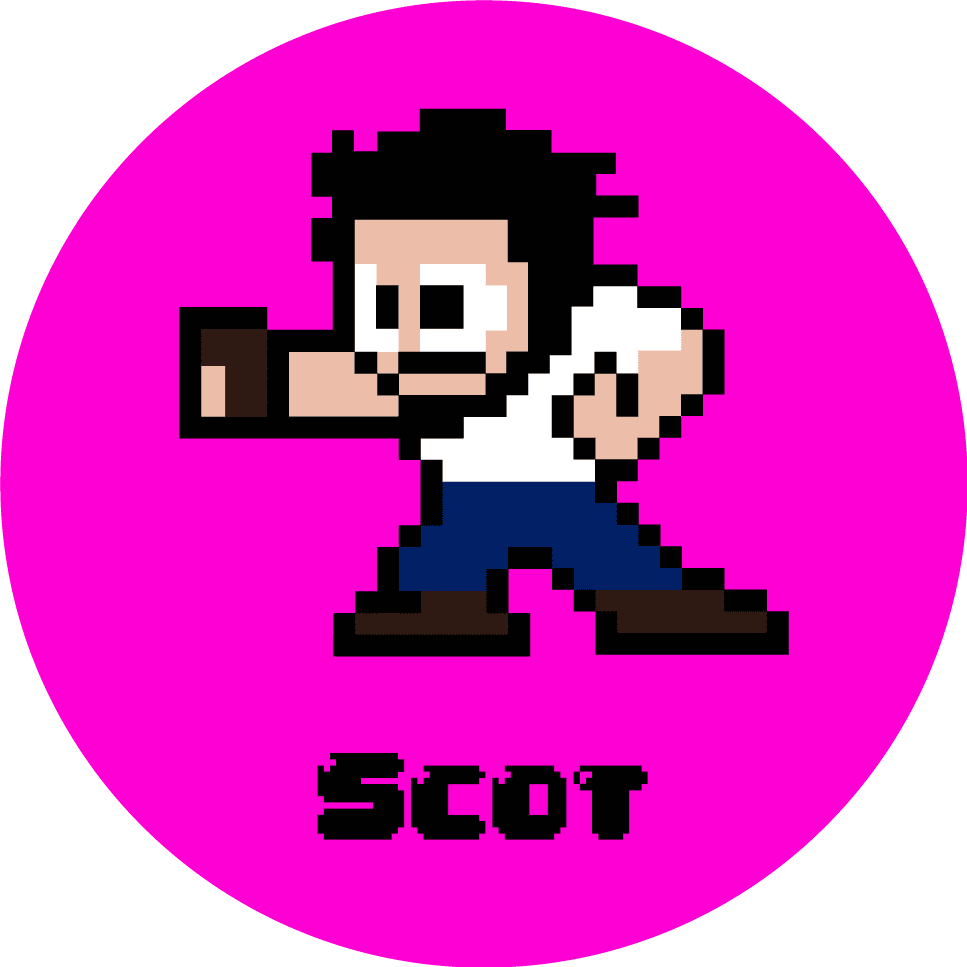 Favorite Video Games:
Retro: The Legend of Zelda, Super Mario Bros. 2, Castlevania: Rondo of Blood, Psychonauts, Resident Evil
Modern: Half-Life 2, Skyrim, Bioshock, Resident Evil 2, God of War, The Last of Us
Favorite Movies:
Star Wars (the original trilogy), The Goonies, True Romance, The Lost Boys, Ghostbusters, Big Trouble In Little China, Return of the Living Dead
Favorite podcast that isn't McQuaid Arcade:
GFW Radio, aka 97.5 The Brodeo is still the best podcast about games, ever.
Other Hobbies/Interests:
Kayaking, comics, running with my dog The Amazing Meatball, eating vegan pizza (and documenting my gluttony on Instagram!).
Fun fact:
I use an average of six packets of Fire Sauce per item ordered at Taco Bell.