Dungeons and Dragons
12/8/2020
Listen Now:
We're celebrating one of the greatest Saturday morning cartoons ever: Dungeons and Dragons! Grab a bowl of Kellogg's C-3PO's and join us as we discuss this classic, boundary-pushing fantasy series, as well the controversy surrounding the role playing game its based on. We'll also tell you which episodes are our favorites, and more importantly, what our Saturday morning cereal of choice was back in 1983.
Bonus Stage!
Welcome to this episode's Bonus Stage, where you can see and learn more about some of the stuff we talked about.
Crusader Rabbit
This is how it all began, with the very first Saturday Morning cartoon: Crusader Rabbit.
The Infamous Episode
The Dragon's Graveyard with commentary by writer Michael Reaves.
Toys
While the cartoon didn't get a line of action figures, some of the characters from LJN's line did make appearances on the show, including Warduke (aka the coolest action figure ever):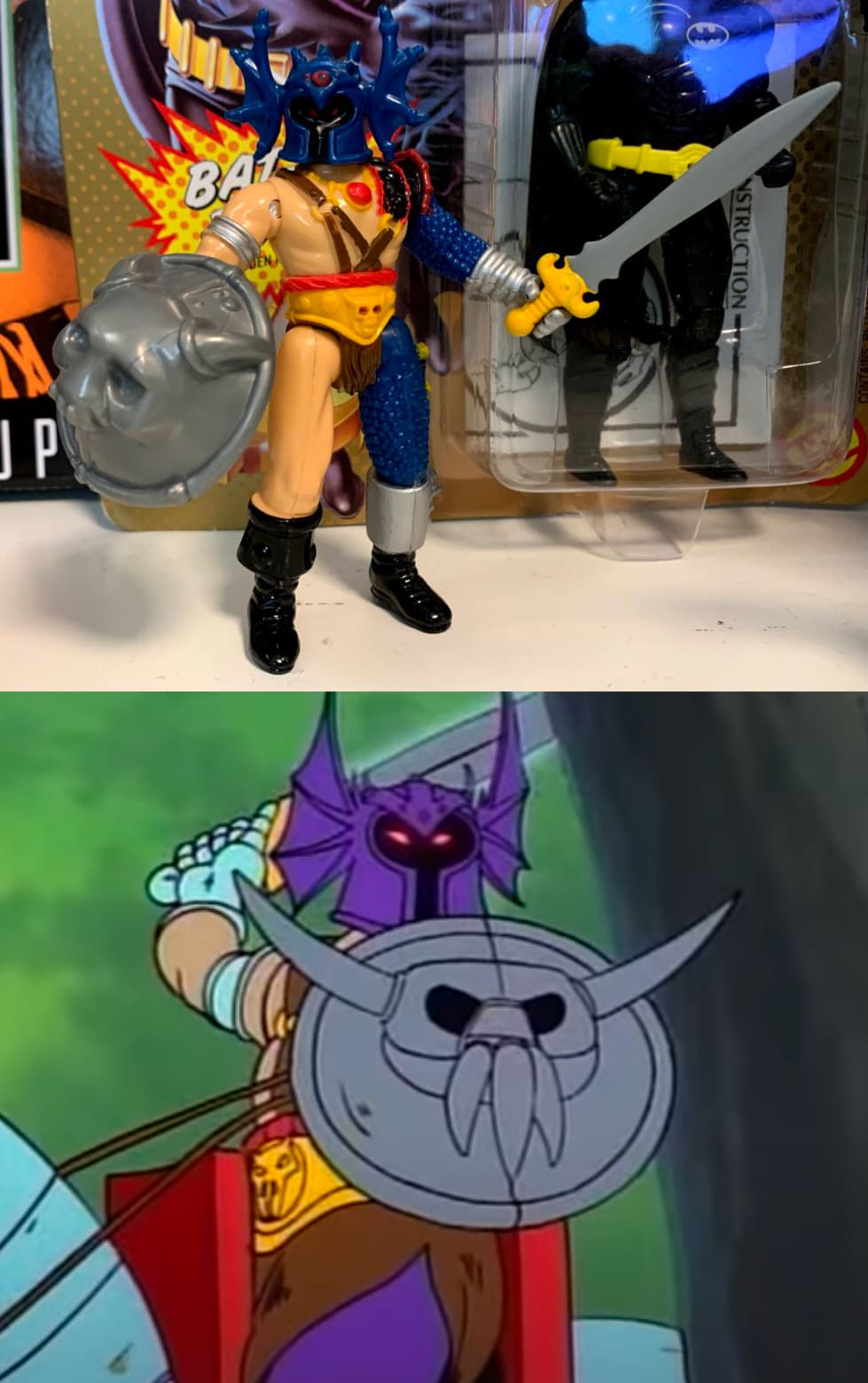 Warduke's 1982 action figure from Barney's personal collection, and the character as he appeared in the Dungeons and Dragons episode In Search of the Dungeon Master.
The incredible collection of interconnecting statues by Iron Studios: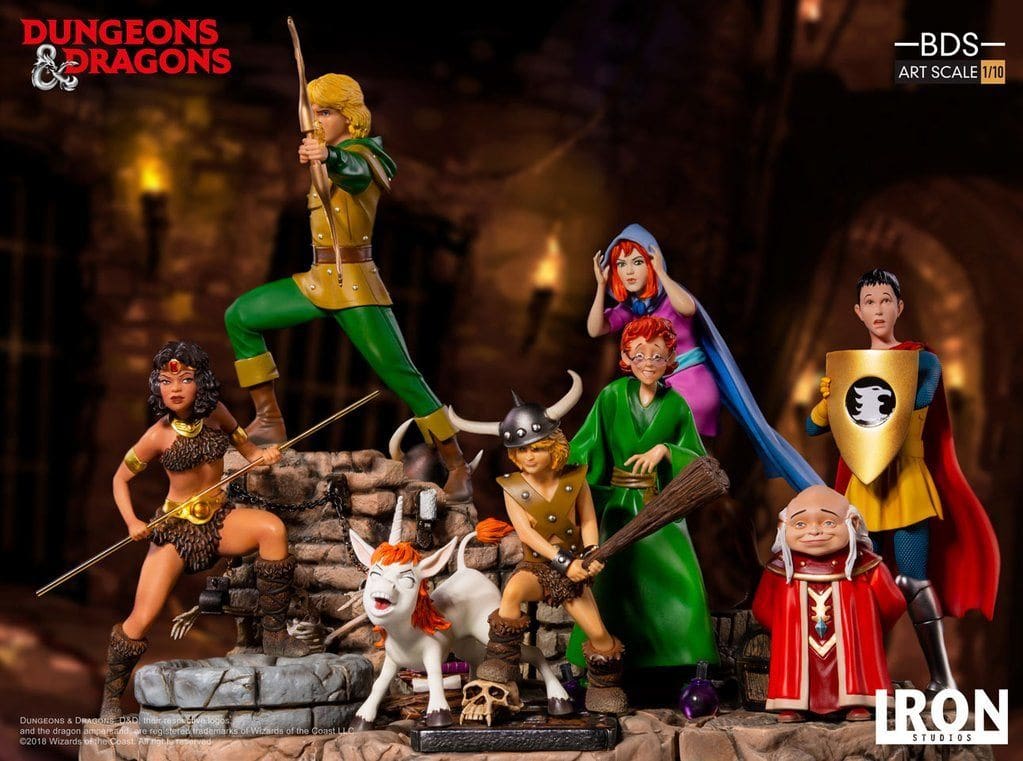 Intros
When Dungeons and Dragons originally aired, the second season episodes opened with a different intro – a more action-oriented one that showed the gang as more established in the world of The Realm. See them both in the video below:
Legendary Voices
Peter Cullen and Frank Welker (Venger and Uni, respectively) not only contributed a ton of voice work to many characters throughout D&D's 27 episode run, but they're responsible for some of the most iconic characters and voices of the 80s:
Peter Cullen:

Venger, Optimus Prime, the Predator, KARR (KITT's evil counterpart on Knight Rider), and Eyore

Uni, Megatron, Iceman, Dr. Claw, Ray and Slimer
Requiem
An amazing project by Ryan Nead and Marshall Hubbard, this fan-made series finale episode uses existing footage and new artwork to bring Michael Reave's final Dungeons and Dragons script to life. Truly a labor of love by two superfans.