Commando
11/9/2020
Listen Now:
Our first foray into the world of 80s Action Movies is a celebration of perhaps the perfect representation of the genre: Arnold Schwarzenegger's Commando. This one's got it all: combat, car chases, brutal kills, even MORE brutal one-liners, and an iconic 80s bad guy. Let off some steam and give it a listen!
Bonus Stage!
Welcome to this episode's Bonus Stage, where you can see and learn more about some of the stuff we talked about.
Steamy
The climactic final showdown:
An interview with Arnold and Vernon Wells:
Rammando (or maybe Commambo?)
Fun fact: the scope of the final act of Commando – Matrix's attack on the island compound – was dialed up to be more like Rambo, which had been a huge hit earlier that year.

Commando 2
While the film never materialized, there was a script written for Commando 2. Hollywood legend has it that when Arnold decided against doing a sequel, the script was tweaked and it went on to become another 80s classic action flick, Die Hard. While it's certainly a cool story, it is sadly just that. In an interview with Bristol Bad Film club, writer Steven DeSouza cleared up the rumor:
"No, no, no and no. I don't know how this story started on the Internet – it's completely wrong. Die Hard is based on a novel called Nothing Lasts Forever by the author Roderick Thorpe, which is a sequel to his early book The Detective. In fact, a good bar bet if you want to make some cash is to ask someone: 'Who was the first actor to play John McClane and in what movie?' They will say: "Bruce Willis in Die Hard" and you say: 'No! Frank Sinatra in The Detective!' and then run out before you get beat up. Interestingly, 20th Century Fox had to contractually offer Bruce Willis's part in Die Hard to Frank Sinatra because it was a sequel to the original book! Fortunately for Bruce, he said: "I'm too old and too rich to act any more."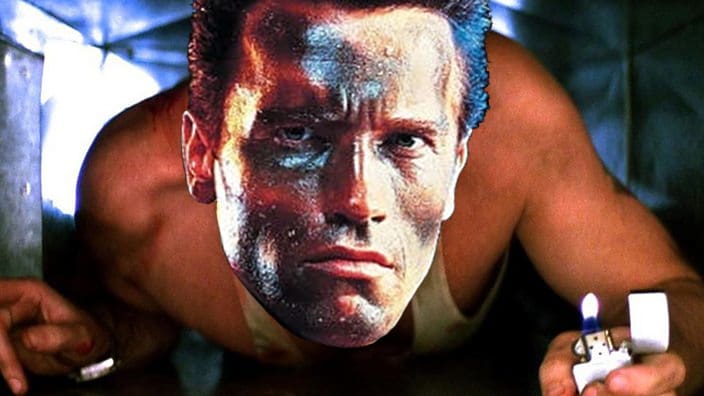 Action (Movie) Figures
Commando's toy line actually included three different size figures. There were small, GI Joe-sized 4″ figures: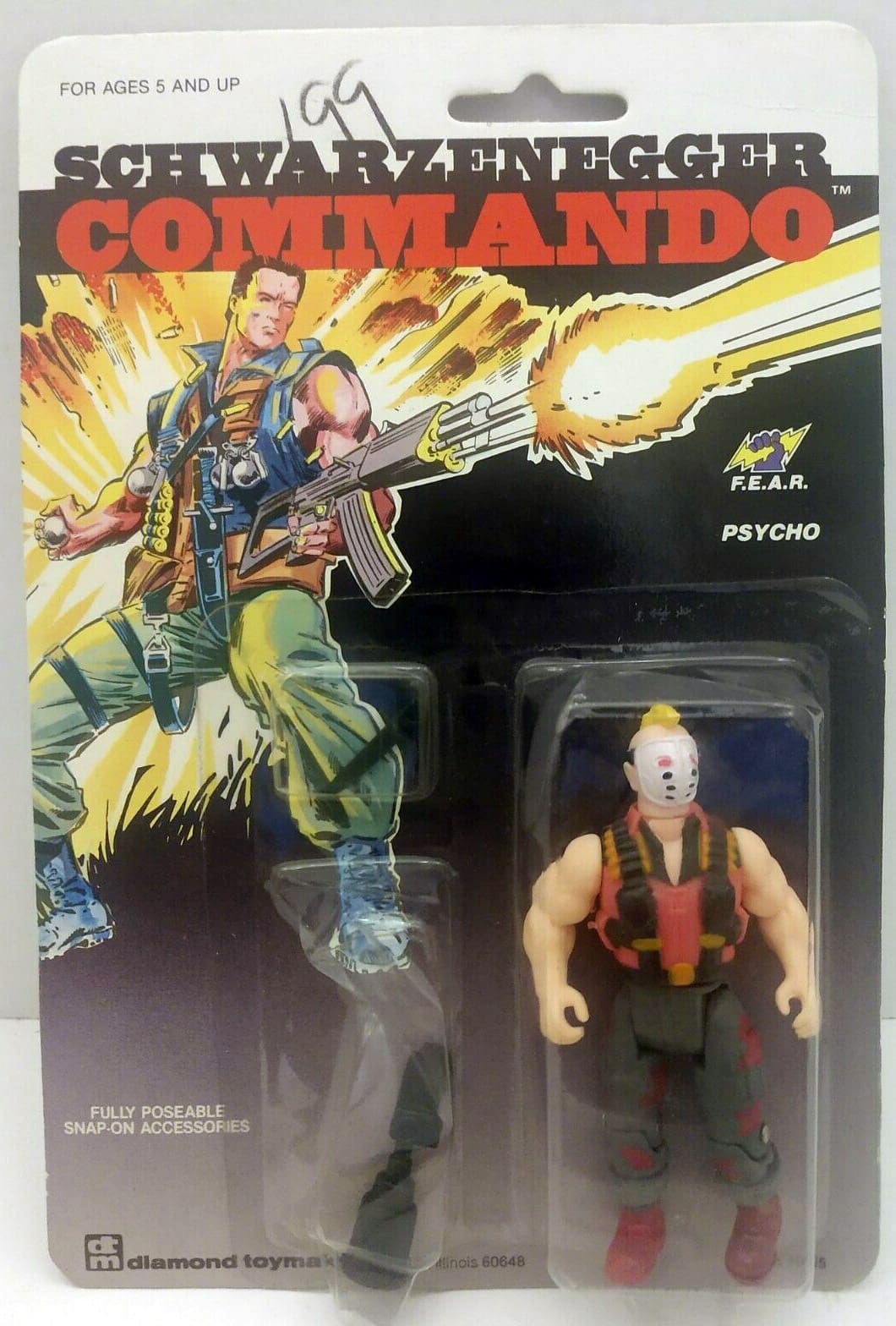 Psycho, Matrix's new nemesis. Even with the hockey mask, this guy looks like he's dressed for Casual Friday compared to Bennett.
Photo: ebay.com
In addition to 6″ and 18″ figures: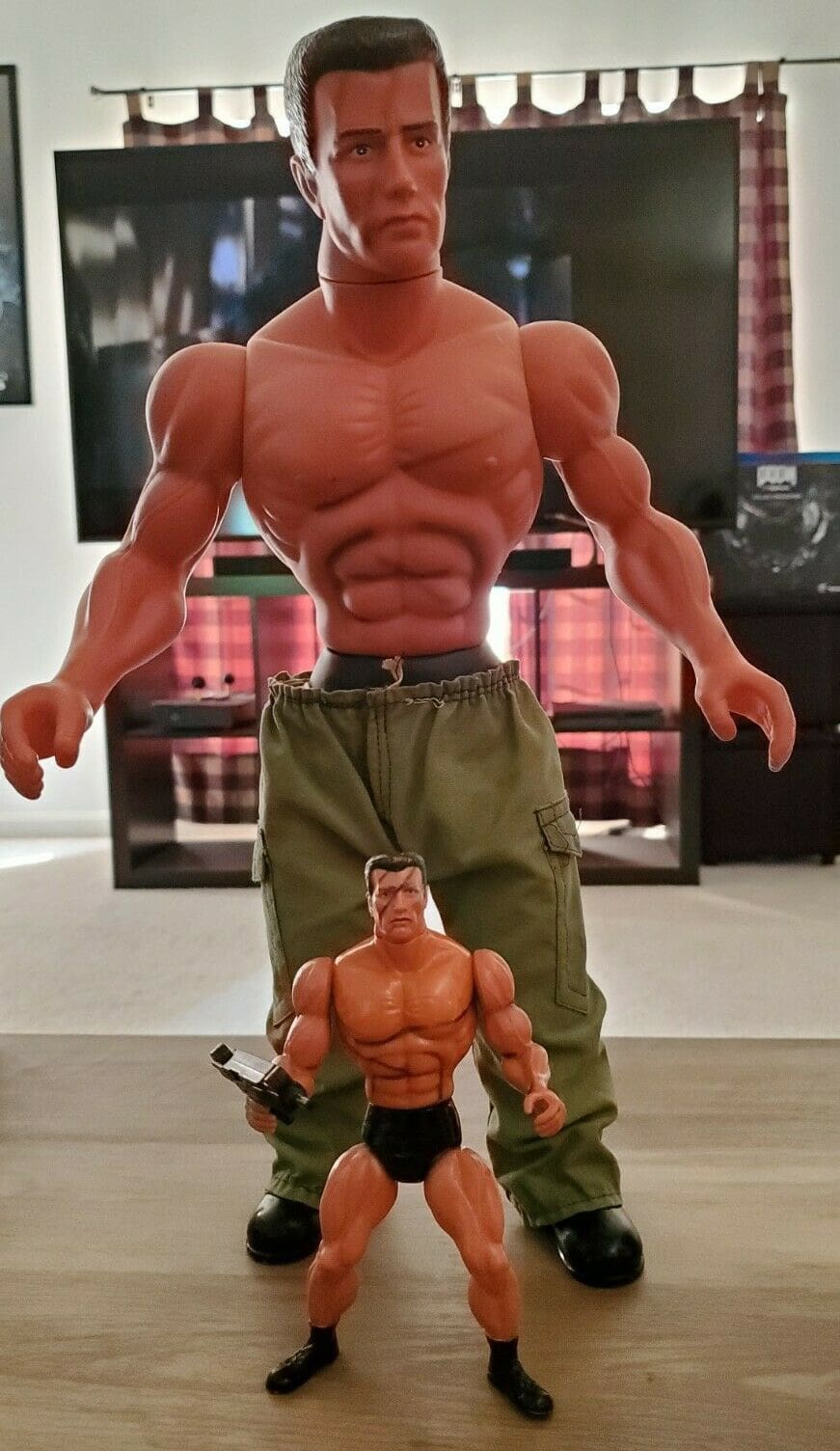 Ill-fitting pants sold separately.
Photo: ebay.com