Batman 1989
8/28/2020
Listen Now:
It's the revolutionary Tim Burton blockbuster that went on to shape the superhero movies that dominate the box office more than three decades later. We fire up the Batcomputer and analyze it all: the iconic Prince soundtrack, the controversial casting of Michael Keaton – largely known at the time as a comedic actor – as the Dark Knight, and Burton's "killer" take on the character.
Bonus Stage!
Welcome to this episode's Bonus Stage, where you can see and learn more about some of the stuff we talked about.
Get the funk up
The song that WAS the summer of 89:
Two words
Still the best Batman voice. Next to Barney's, anyway.
Tour Gotham
Burton's Gotham City was actually in England.
From Wikipedia:
"The filmmakers considered filming Batman entirely on the Warner Bros. backlot in Burbank, California, but media interest in the film made them change the location. It was shot at Pinewood Studios in England from October 10, 1988 to February 14, 1989 with 80 days of main shooting and 86 days of second unit shooting. 18 sound stages were used, with 7 stages occupied, including the 51 acre backlot for the Gotham City set, one of the biggest ever built at the studio."
I mean…
This does kind of explain a lot.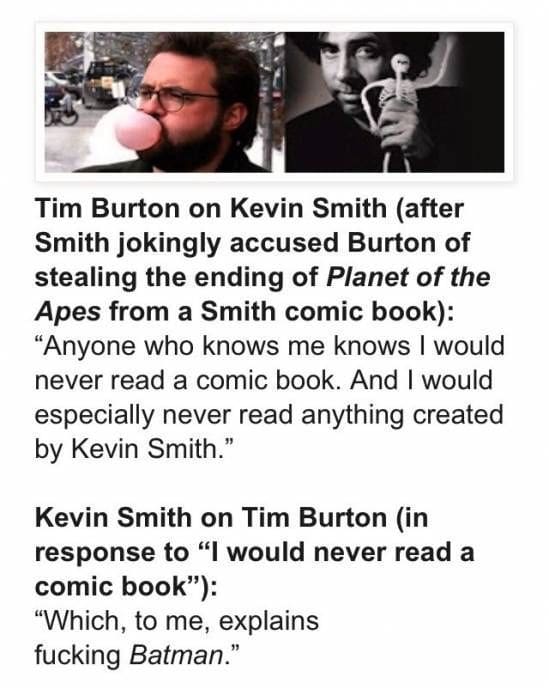 Petition
One of the 50,000+ letters and petitions sent to Warner Bros. demanding the title role be recast.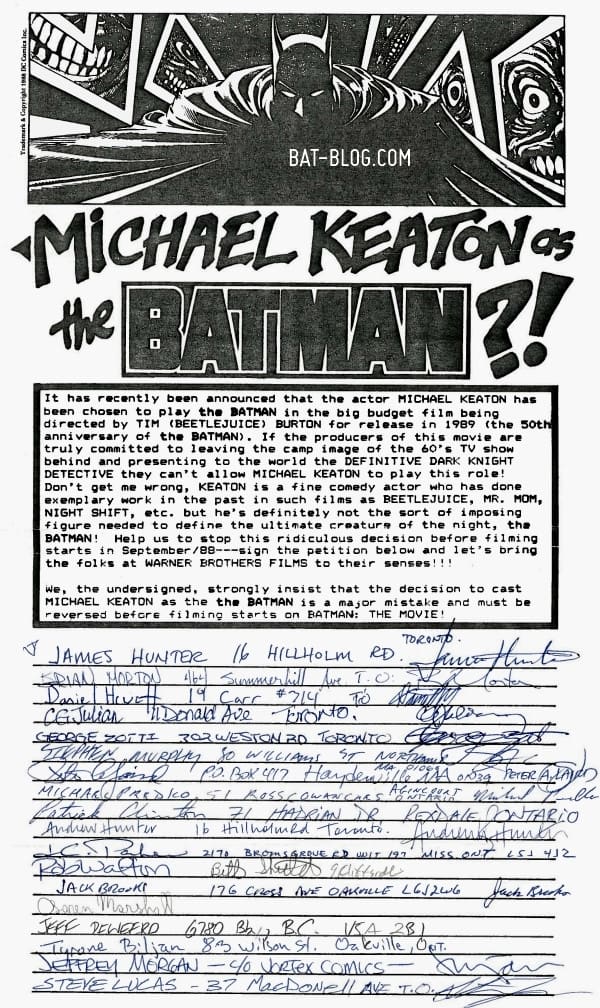 Tools of the trade
"They don't make 'em like this any more. Sturdy. Heavy. Dull!" – Orin Scrivello D.D.S.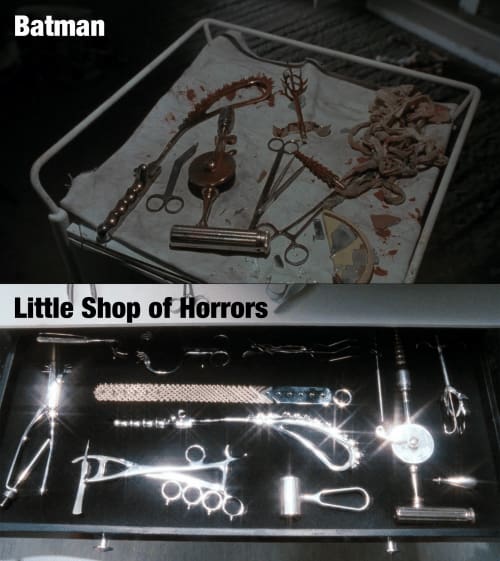 Note to self: we should totally do a Little Shop of Horrors episode.
Wonderful Toys
Being attacked by a shark? Bat Shark Repellent!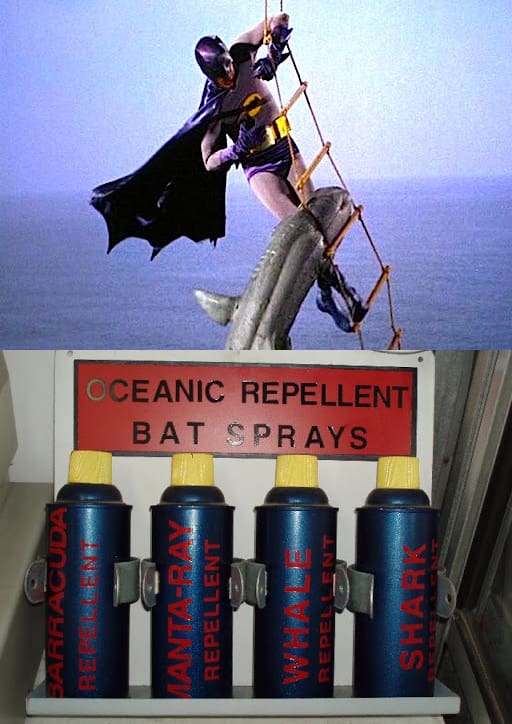 Guy with knife-shoes flying at your face? Bat Extendable Pop-Out Spatula Glove Thing!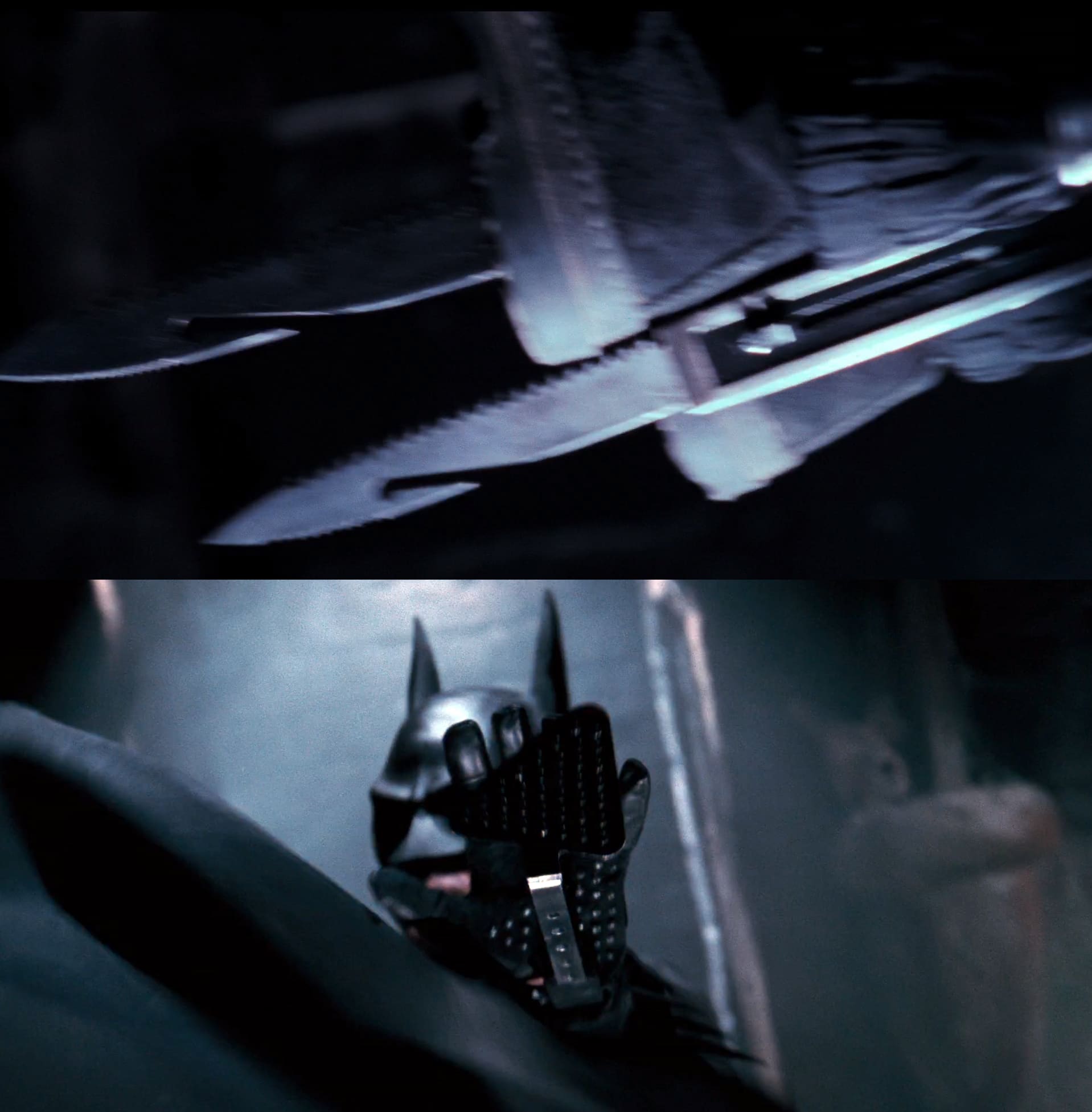 Holy herniated disc, Batman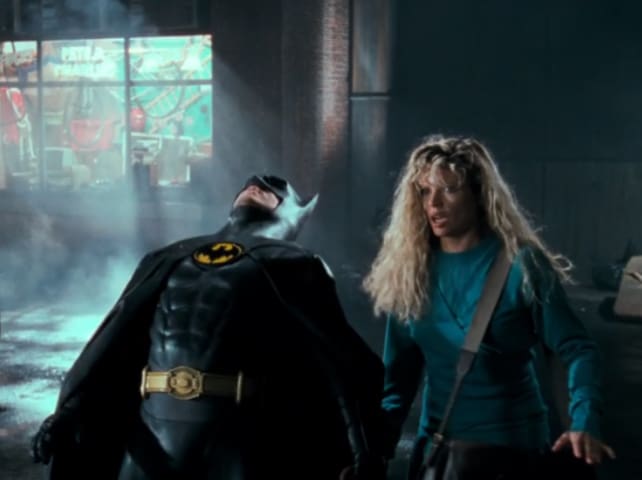 No wonder the guy has to sleep in this thing: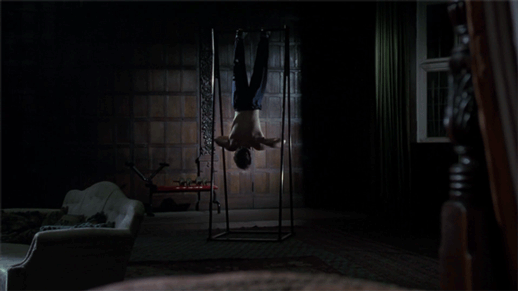 It wasn't until 2008 that somebody finally designed a live-action Batsuit that allowed Batman to actually move his head: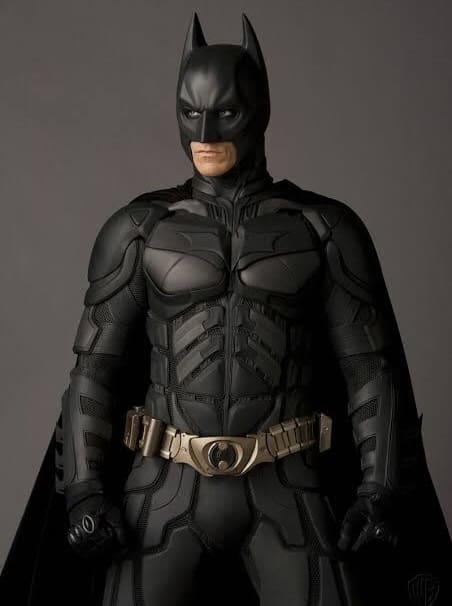 Bob Kane and Bill Finger
The (really cool) Bob Kane original drawing used in the movie: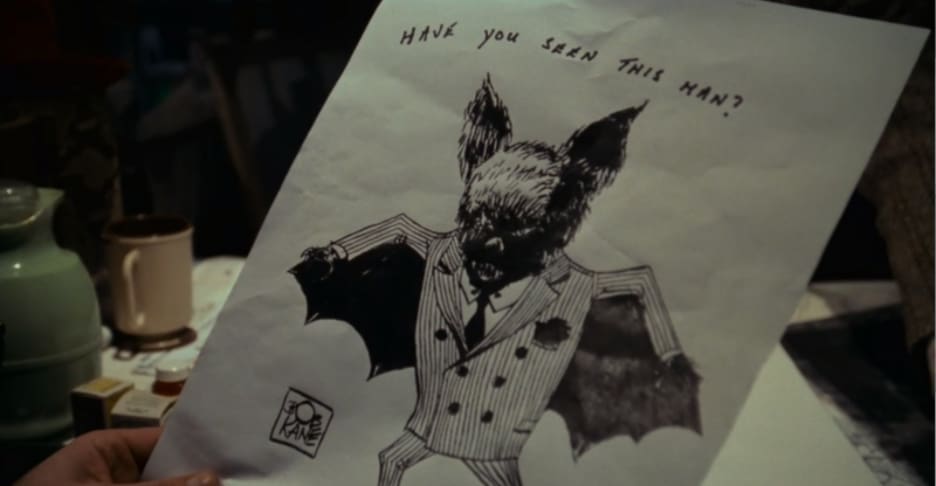 It actually resembles a bat. Unlike this guy: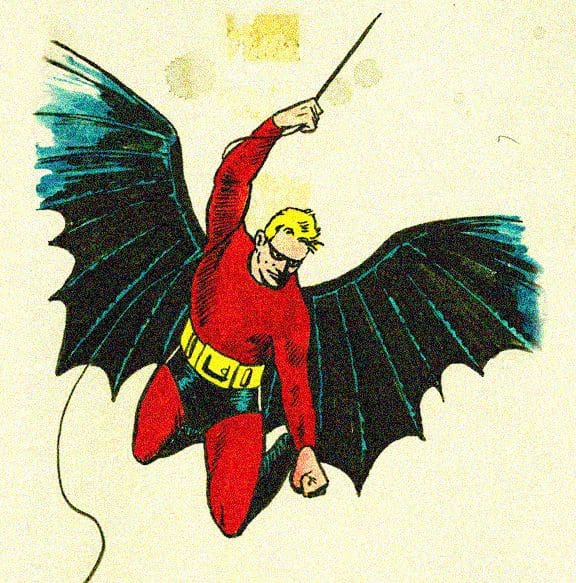 Batman? More like Red…umm…Guy. Sorry, I couldn't really think of anything funny to say there.
Bill Finger's Bats, in his first appearance: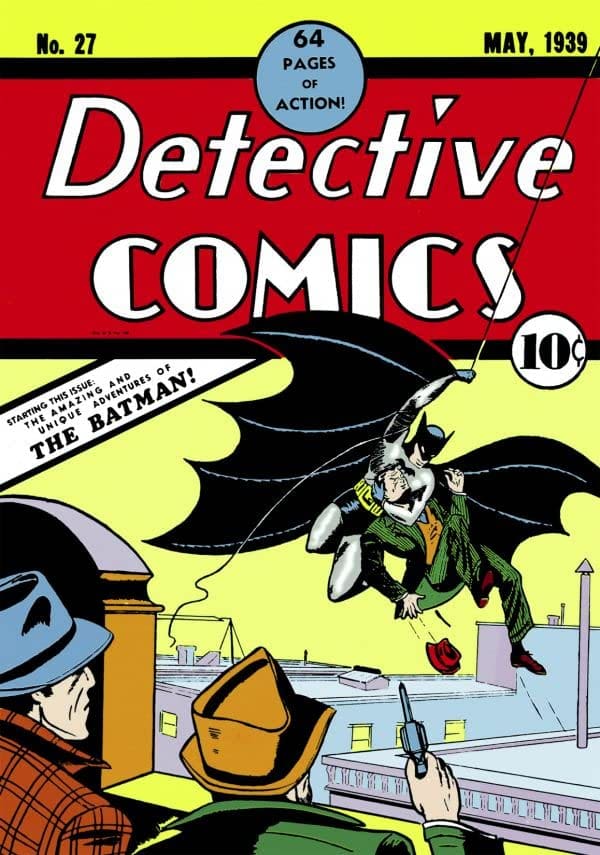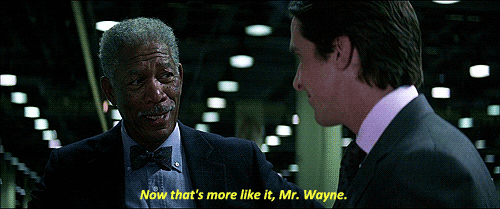 Warehouse
Yes, this movie is kind of a Bat-turd. But this scene is rad:
Other than the fact that he seems even more murdery than Burton's Batman, this comic-accurate take on the character was really well done. Oh and this Batwing doesn't fall out of the sky when someone looks at it funny.
But then again, it also doesn't get to pull this sick move: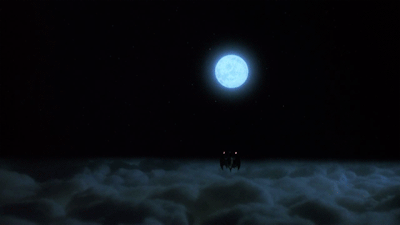 So I guess it's a trade-off. 
Wonderful Toys (literally, this time)
Barney's collection of vintage and modern Batman '89 memorabilia: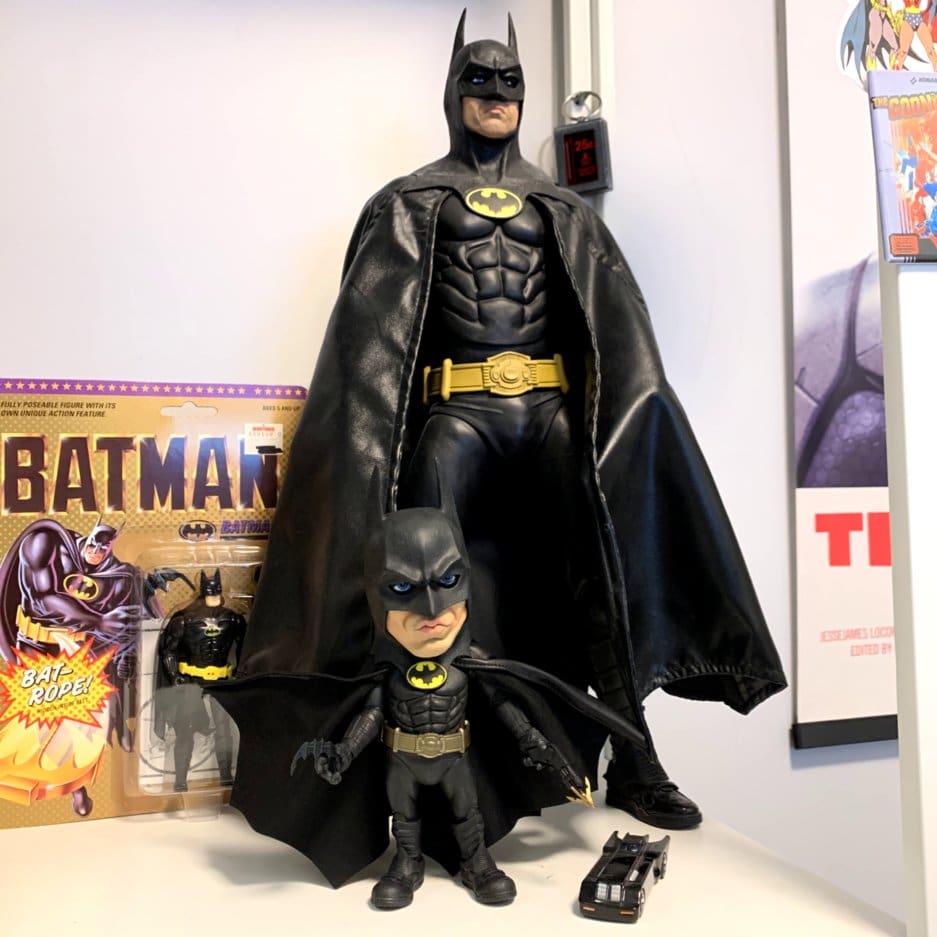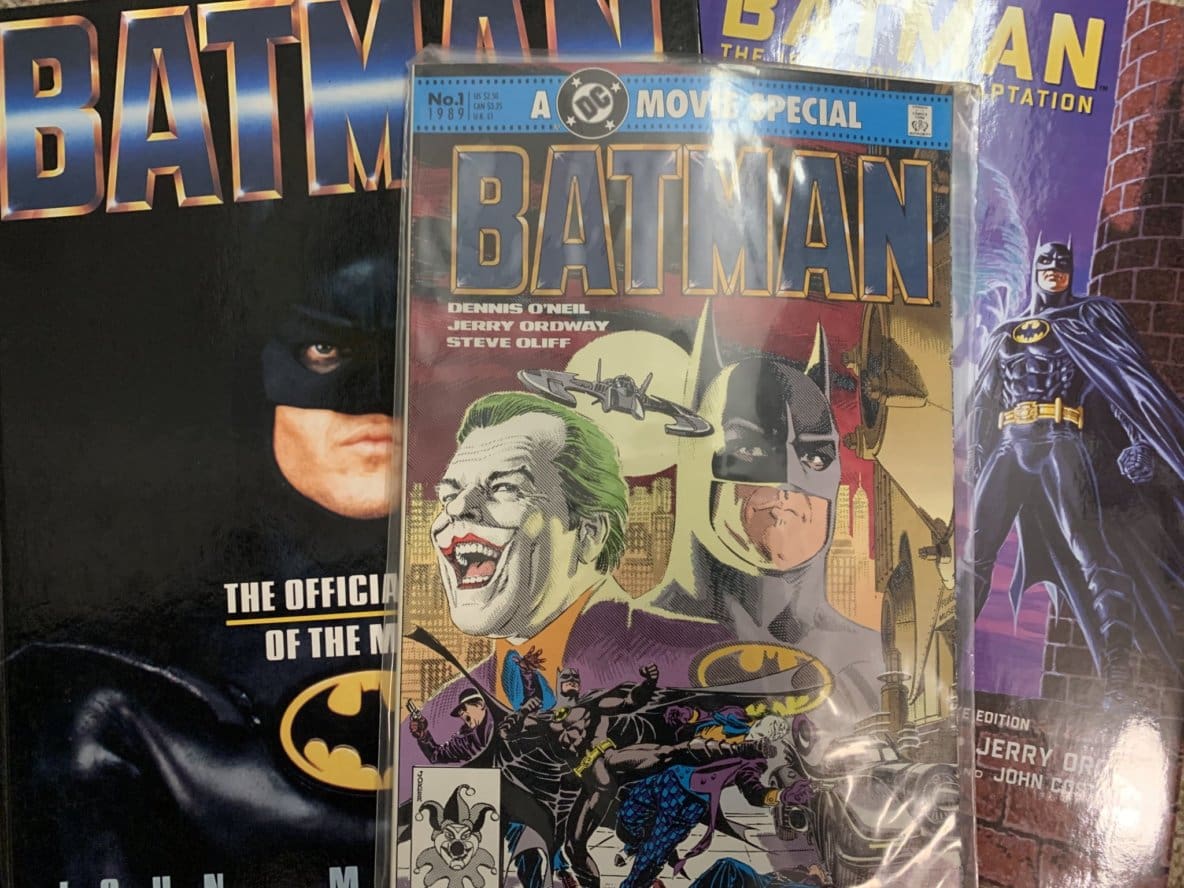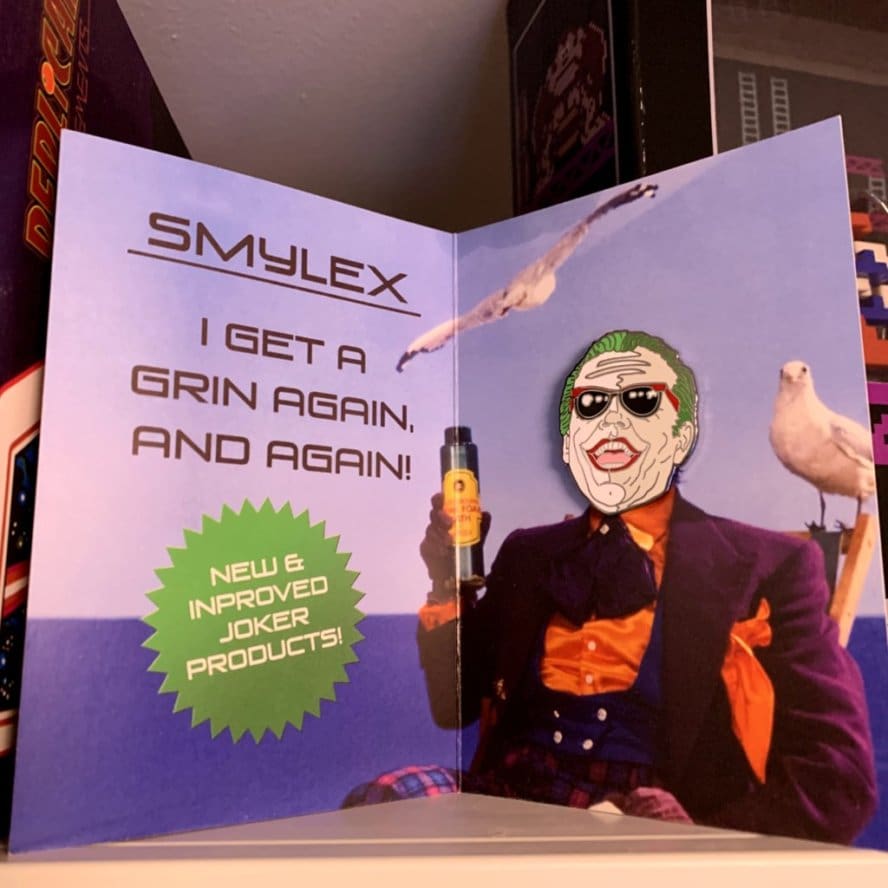 The REAL Batdance
Here we are on our last day of high school, performing the dance we choreographed to Danny Elfman's Batman theme for our Modern Dance class.
As you'll no doubt notice, our costuming and choreography reflected the inner conflict within Batman. The duality of his shattered psyche.
Barney, in white, representing the innocence of young Bruce Wayne, his arms outstretched as if in flight, not yet weighed down by the trauma of witnessing his parents' murder, or by the self-imposed burden of vengeance he would one day thrust upon himself as a result.
Bigs, in black, lurking close behind like a shadow, clearly represents the impending darkness within Bruce – arms crossed, closed off to the world around him (and, perhaps more importantly, to the emotions within him). His face is hidden. He is shrouded in darkness. He has cast aside the young boy's joyful spirit and become a dark avenger.
He is vengeance. He is the night. He is the stuffer of dynamite down the pants of evil.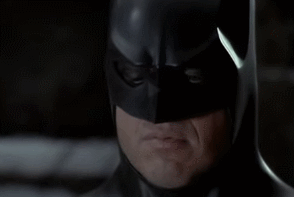 OK, so that actually happens in Batman Returns. But it's too amazing to not keep mentioning every chance we get.
Stay tuned for our follow-up episode about it!